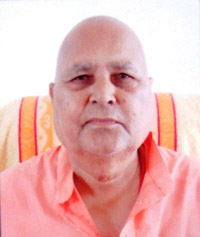 श्री स्वामी सत्यप्रकाशानन्द जी सरस्वती
प्रेरक एव संस्थापक 
सूरजमल अग्रवाल लक्ष्मीदेवी सावरथिया एजुकेशनल ट्रस्ट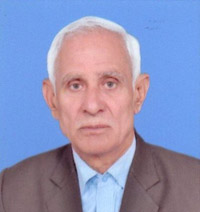 The present century belongs to science, engineering, technology, management and research. The pace at which innovations in these fields have changed our lives, business, industries and economy is revolutionary. Advanced technologies have redefined man's limit in his journey and opened new vistas of knowledge and imagination.

Our students, the future engineers, scientists, executives and entrepreneurs have to be nurtured and encouraged with a creative approach. We, at Institute are ever conscious of redefining our own roles to face new challenges. The group believes in integrating theoretical and practical knowledge through combined efforts of trained faculty members and technocrats from industry. In this direction, we have taken initiatives by signing collaborative agreements with industry and professional groups with an aim to equip our students with industry relevant skills and updated knowledge using expertise of industry professionals. The training programmers of our academic partners enhance employability of our students in a big way. Our students will stand out differently with much conviction and contribute significantly in the developmental process, benefiting the society.
I wish the students a bright future ahead, filled with joy and success.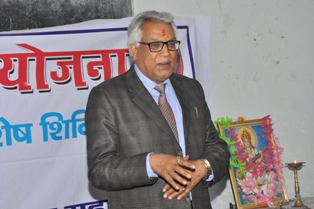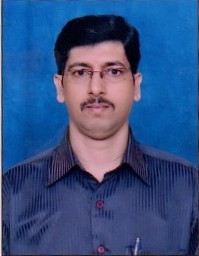 Dr. B C. Joshi
Principal, SAPKM
THE SURAJMAL AGARWAL LAXMIDEVI SAWARTHIA EDUCATIONAL TRUST established various professional educational institutions with the sole aim to educate and empower girls.Trust has been serving for last nine years as a temple of quality education contributing to holistic development of girls. The Institute is an ISO 9001-2008 certified institution.
It is poised for a rapid growth in educating girl-students of the rural area in particular and of the state/country in general. Most of the Institution strength is rooted in its infrastructure, faculty, supporting staff and facilities. The College campus is spread over 3 acres of land, divided in two separate complexes in the lush green fields of Kishanpur village. The campus is well equipped with labs, a separate building for girls' hostel and a spacious mesh.
 The goal of Surajmal Acadmic Institution is to inculcate the girl students with knowledge, wisdom and the values bearing the imprint of both religion and science.
About (Late) Shri Surajmal Agarwal Ji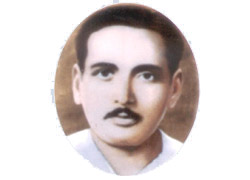 आप बड़ी पचेरी, जिला झुंझनू, (राजस्थान) के सिंघल-गोत्रीय पिता श्री बालकराम जी की संतान थे। आपकी पत्नी श्रीमती लक्ष्मीदेवी, होनहार छ: पुत्रों और दो कन्याओं की माता, बहुत ही विनयशील एवं धर्मपरायणी महिला है। आपके ज्येष्ठ पुत्र श्री नवीन कुमार सावरथिया एवम श्री रमेश कुमार सावरथिया इस सूरजमल लक्ष्मीदेवी सावरथिया शिक्षण संस्थान के ट्रस्टी है। श्री गुरुजी महाराज स्वामी सत्यप्रकाश जी के आशीर्वाद से सूरजमल अग्रवाल महाविद्यालय के निर्माण में सावरथिया परिवार का महत्वपूर्ण योगदान है।
About The Trust
THE SURAJMAL AGARWAL LAXMIDEVI SAWARTHIA EDUCATIONAL TRUST with its Head Office at Narayani Niwas Sant Vihar, Kankhal, Haridwar and local office at Sidh Maha Kali Mandir, Village Kishanpur (Haldwani Bypass Road), Kichha is blessed with the guidance of SWAMI SATYAPRAKASHANAND SARSWATI (GURU JI), Chairman of the Trust, who is its main architect and inspiring force. The objectives of Trust are to establish, run and support schools, colleges, libraries, reading rooms, universities and allied education institutions, research centers and any other institution of the like nature in India and abroad. The Trust's aims are to establish, develop and maintain hospitals, medical colleges nursing institutions etc. with most modern courses, laboratories and class room facilities. Also the Trust is dedicated to establishing, maintaining and running studentships and render other kind of aid to students including supply of books, stipends, medals and other incentives to support their education, without any distinction as to caste, colour, race, creed or sex.
About Academic Institutes
For Girls Only
SURAJMAL AGARWAL PRIVATE KANYA MAHAVIDYALAYA (SAPKM)

SURAJMAL AGARWAL GIRLS COLLEGE OF MANAGEMENT

SURAJMAL AGARWAL GIRLS INSTITUTE OF MANAGEMENT & TECHNOLOGY

SURAJMAL AGARWAL PRIVATE KANYA MAHAVIDYALAYA B.Ed. COLLEGE
For Boys Only
SURAJMAL AGARWAL DEGREE COLLEGE
Co Educational
SURAJMAL LAXMIDEVI SAWARTHIA EDUCATIONAL TRUST, GROUP OF INSTITUTIONS