There is a new academic Block was inaugurated With the outstanding faculty, motivated students and efficient management Spread in salubrious environs. Institutions have excellent infrastructure with hi-tech classes of unmatched standards. The faculty of the Institute is another feather in the cap.  We aim to grow progressively and achieve even higher levels of excellence in the upcoming years.

Welcome to Surajmal Agarwal Girls College of Management  situated in the heart of this vibrant city. Our college purpose is to educate the youth of the world to take their productive place as leaders in the global community by offering our pupils a comprehensive education 
"Our college  plays a leading role in transforming the students to think and act as global citizens and build comprehensive thriving communities. The insitute is commited for providing an array of academic cultural and civic achievements."
We strongly believe in the importance of teachers, parents, and administrators collaborating and communicating openly and frequently.
Dr. Priyanka Grover
PRINCIPAL
Duration -  2 Years

Seats - 60
Eligibility - UG minimum 50% Marks
Affiliation - UTU, Dehradun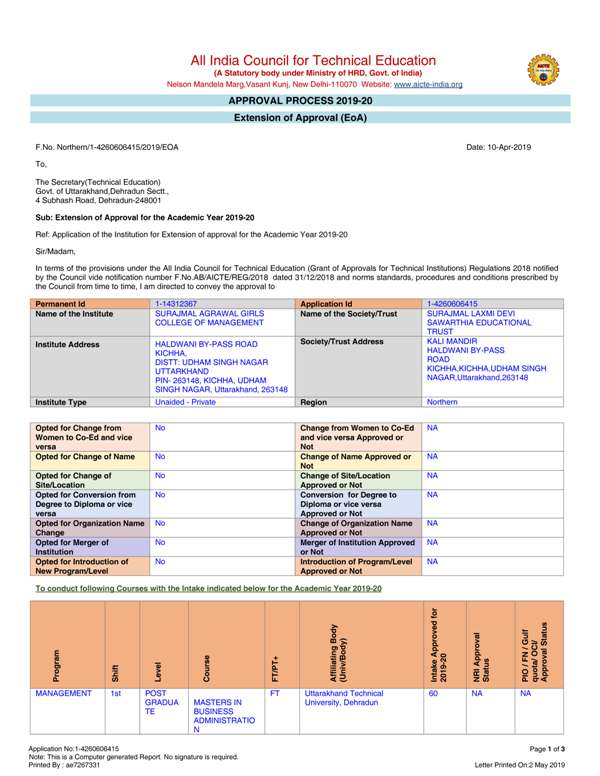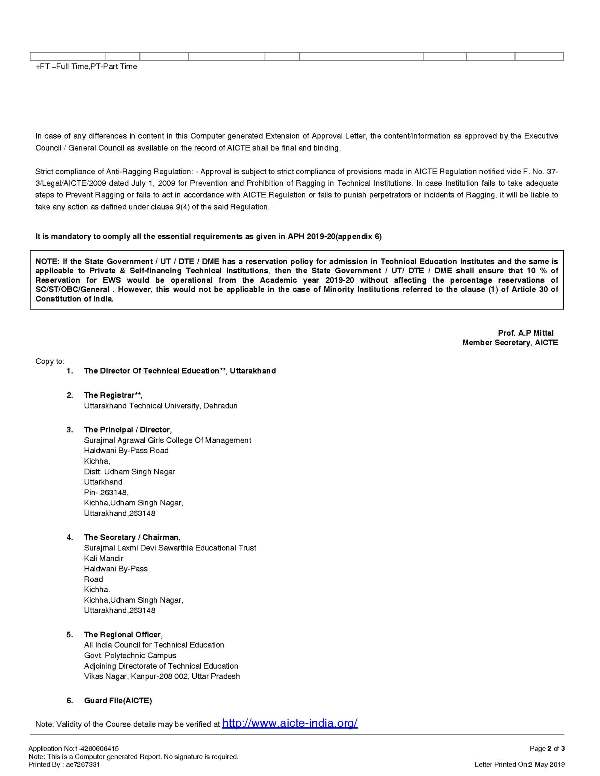 Affiliation - UTU, Dehradun